Spring has arrived, the weather is warming up so there is no better time to start cleaning out the house. Decluttering is not only cathartic for the soul, by selling off your unwanted items you can also make a bit of extra cash. Now is the best time to have a good ol' fashioned garage sale.
As a seasoned veteran of garage sales (thanks to moving house a squillion times in my Air Force days), here are my 3 top tips to help you host an epic sale that will have you rolling in fiddy dollar bills from the comfort of your own home.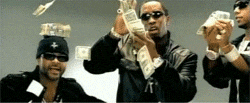 1. Timing and Preparation
Timing and preparation is key to a successful garage sale. I'm not just talking about what time to start, the time of year also needs to be considered.
Tips for Timing:
Opening hours. Traditionally, garage sales are run early in the morning until lunchtime on a Saturday or Sunday.
Consider the time of year. Spring is a popular time to host a garage sale as the weather is warming up but it's not too hot.
Factor in school holidays and public holidays. It's best to avoid holding your garage sale over a holiday period as a lot of potential buyers will be away.
Pro tip: If you host your garage sale a week or two before kerbside collection, anything you don't manage to sell can be left on the footpath for council pick up the following week – saving you a trip to the dump.
Tips for Preparation:
Price in advance. Grab some sticky dots and price all your items before you open. A buyer may be too embarrassed to ask for the price of an item if it isn't marked, costing you a sale.
Use signs for bigger items. For big ticket items (think treadmills, furniture etc) do print a sign and attach it to the item.
Gather supplies. Here is a list of the basic supplies you will need for your garage sale:

Pricing stickers
Pens
Kitty (with coins and notes to supply change)
Plastic bags
Coat hangers
Trestle tables
Racking
Sticky tape
Pro tip: Check the weather forecast 2-3 days before.
2. Advertise
If you don't advertise your garage sale no one will know it's on. There are plenty of places you can advertise your garage sale and they don't cost a thing.
Place a free ad on gumtree.
Many "buy, swap and sell" Facebook pages allow you to advertise your garage sale. Just check the group rules first.
Printed signs. Most councils will allow you to stick up a few signs advertising your garage sale, but always check as many have restrictions (e.g. Can only be displayed 24 hours prior).
Pro tip: Get your primary school collage skills on and create signage with the street address and opening hours of your garage sale.
3. On the day
It's show time, positions everyone! Here are a few tips to get you through the day and to help you make as much money as you can.
Expect people will be there early. Generally, these people will be the eager beavers that will buy something, so don't shoo them away. Be kind and explain you'll be open soon.
Place your big-ticket times like the treadmill or furniture closer to the road. Smaller items should go on tables and clothing will sell better if hung on coat hangers.
Prepare for negotiations. Some buyers will want to haggle, so be prepared to lower your prices. At the end of the day, ask yourself – are you going to chuck this Princess Diana Collectable plate? Or will you try and sell it elsewhere? If it's going to end up in the bin if it hasn't sold, accept the price they are offering.
A nice touch on a hot day is to offer cold drinks or super dupers. A family with young kids coming home from Saturday soccer might just pop in for a drink but end up buying your old Mouse Trap board game. Be mindful of selling home-baked goods though, as councils have stringent regulations around this.
Pro tip: In the last hour, launch a fire sale! "Everything must go!" "Make an offer!" or "Everything half price!" works like a charm.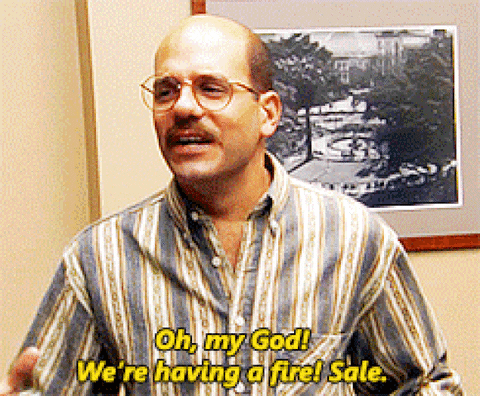 Now it's time for game day. Follow these steps and you'll be rolling in cashola from your epic garage sale.
For more lifestyle and real estate news and articles, follow my blog here.
Or follow my ramblings on Instagram here.